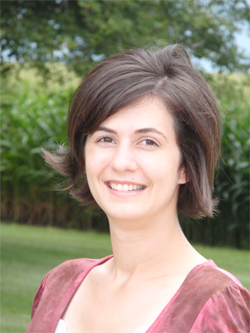 The Law Office of Shawn Vogt Sween, LLC,
is a solo practice based in rural Grand Meadow, Minnesota. Shawn Vogt Sween, its founding attorney, practices law in the areas of farm and agricultural law, transportation law, rural education and community law, real estate, probates, wills and estate planning,  community banking, and the varied legal needs of rural residents.
Shawn is a 2004 graduate of Harvard Law School, consistently ranked one of the top two law schools in the country. She was admitted in part based upon her recognition as a Harry S. Truman Scholar for public service and her commitment to serving rural citizens and communities through the legal process. During law school, she was privileged to learn from renowned legal scholars such as Alan Dershowitz (criminal appellate lawyer), Martha Minow (Dean of Harvard Law School), Elana Kagan (Supreme Court Justice), and Antonin Scalia (Supreme Court Justice). Her coursework included extensive training in education policy; personal, nonprofit, and partnership taxation; local government law; business formation; and property law. While at Harvard, Shawn worked at a local Legal Aid Center, helping residents with business law and entrepreneurship; at the U.S. Attorney's Office; at the Olmsted County Attorney's Office, assisting in both the criminal and civil divisions; and at the Massachusetts Department of Food and Agriculture, ensuring the protection of agricultural land in a highly urbanized state.
Shawn's work history includes experience in agriculture, small businesses, real estate development, and youth vocational education. She has worked at the United States Department of Agriculture and the U.S. Small Business Administration in Washington, DC, as a Truman Fellow with the National Rural Development Partnership. She also worked for several years in the Minnesota Department of Education as a new program developer for the vocational youth organization Family, Career, and Community Leaders of America. In addition, she served as private counsel for several years for a real estate development company in Minnesota. Shawn also worked for many years on her family's corn and soybean farm in Mower County and Fillmore County, so she is personally well-versed in the challenges facing Midwestern farm families.
Shawn is a native of Grand Meadow and a graduate of Hamline University in Saint Paul.  She and her family spent 14 years away from rural Minnesota, living in Washington DC, Massachusetts, and California, before returning to Southeastern Minnesota to set up her law practice. The law office is located in a 110-year-old historic downtown building, which was carefully restored by the Vogt and Sween families and local craftsmen, illustrating that small towns can indeed support vital businesses and services. She is licensed to practice law in both Minnesota and California. Shawn is a member of the Minnesota State Bar Association, the Southeastern Minnesota Initiatives Foundation Agricultural Committee, Wealthcounsel, and the Agriculture, Real Property, and Probate and Trust Sections of the State Bar Association.